Let's face it, we all fart and some more than others!
Are you looking for a serious answer to eliminate
foul smelling, loud intestinal gas embarrassment?
After evaluating every product, we could find, in an attempt to solve this problem, it became apparent that none were reliably effective for flatulence noise or odor.
So, what makes DiscreetZ PowerGas Absorbers and SilentlyFresh Filters up to 100 percent effective, at eliminating loud flatulence sounds and nasty smells?
We believe it may be our enlightened patent pending new products that have been hidden from mortals since the dawn of creation.
Now, bad gas can be inexpensively silenced, freshened and undetected. Our products utilize the same material initially designed to protect the British Military in chemical warfare.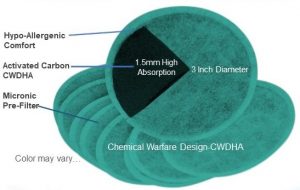 The Method:
To Fix Mild Gas, use your forefinger to install a 1.5mm round SilentlyFresh Filter snugly touching or inserted slightly into your anal canal, now gas will escape quiet and odorless.

Fixing Normal Gas, fold a 4mm rectangular PowerGas Absorber accordion style and tuck it up high in your buttocks against your anus with no anal insertion, gas now passes silent & fresh.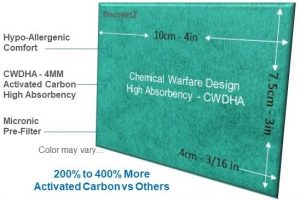 Eliminating Extreme Gas, tuck a round SilentlyFresh Filter as a pre-filter slightly into your anal canal opening. Next, position your PowerGas Absorber folded accordion style snug against your SilentlyFresh Filter in your buttocks. You now have a highly effective dual filter system.
The Science:
Gas under pressure always seeks the path of least resistance. You just gave your nasty intestinal gas a controlled escape route where its only choice is to pass quietly through an activated carbon filter, for up to 100% effectiveness against butt slapping fart sounds and smelly farting odors.
The Device:
Flatulence pads, filters and absorbers are not created equal, most are ineffective and too expensive for daily use.
Our DiscreetZ chemical warfare design high absorbency CWDHA SilentlyFresh Filters and PowerGas Absorbers are Hypo-Allergenic and designed for comfort, using multiple layers for extreme effectiveness. Each layer slows, filters, absorbs and releases clean fresh silent air. Best of all, DiscreetZ gas neutralizing devices are inexpensive and disposable!
Simply experiment with the best positioning of your SilentlyFresh Filter and PowerGas Absorber for optimal effectiveness.
As a small family owned, Midwest – USA company, DiscreetZ – MarketFree Innovations will always strive to innovate in a socially responsible manner for Your Total Satisfaction!



Imagine 😊 ALL Flatulence...
100% ODOR-FREE & SILENT!
DiscreetZ Work or Their Free
30-DAY MONEY BACK TRIAL, Full Refund without returning,
LIMITED OFFER & FAST FREE SHIPPING!